Scuba diving in Andaman is the greatest water sports other than amazing beaches. The best year for diving in Andaman & Nicobar Isles is from October to April. However, one can indulge in a scuba diving activity all throughout the year. Beautiful sloping reefs, steep walls, sandy bottoms, coral gardens and great pinnacles can be seen while diving here. Visibility is usually good and can extend up to 130ft (40m).Diving underwater is something that has attracted mankind since they figured out that there was a living world under the seas.  SCUBA is an abbreviation for Self Contained Underwater Breathing Apparatus, in other words, equipment to allow us to breathe underwater.
When to dive in Andaman Islands?
 The best time for scuba diving in Andaman usually starts in October or November and extends until May. Water temperature at the Andaman Islands is tropical, ranging from 80-84˚F (27-29˚C).Some sites experience currents including down currents and some sites are mostly calm with predictable drifts.
Is Andaman good for Scuba Diving?
Silver shores, exciting ocean waves, colorful corals, and beautiful marine animals makes Andaman a top diving destination. Andaman offers incredible opportunities for both beginners and certified divers.Due to its long coastal stretch, these islands have a very rich marine biodiversity. They harbour more than 1200 species of fish, 350 species of echinoderms, 1000 species of molluscs and many more lower forms of life. Among vertebrates, dugongs, dolphins, whales, salt water crocodiles, sea turtles, sea snakes etc.
Can a non swimmer do scuba diving in Andaman ?
So the simple answer is Yes, a non swimmer can scuba dive
You should be physically and mentally fit for the experience. This activity is strictly advisable for kids aged 12 and above. 
You can download the medical form here. Please read the form carefully to ensure your participation. You should consult a doctor and obtain a fit-to-dive certificate if any of your answers is a yes.
Best Dive Sites for Scuba Diving in Andaman
The safest and renowned islands for scuba diving are Havelock Island aka (Swaraj Dweep) , Neil Island aka (Shaheed Dweep), and Port Blair in Andamans. The best dive sites for beginners and non-swimmers are:
1.Nemo reef ( Shore dive ), 2.Tribe Gate ( Boat dive ), and 3. Red Pillar  ( Boat dive) for diving in Havelock.
4.Jetty channel marker ( Shore dive ) and 5.Margherita's Mischief ( Boat dive ) for diving in Neil.
6. North bay Reef ( Shore dive ) in Port Blair.
Scuba Diving Cost in Andaman at Port Blair, Havelock and Neil in 2023
| Diving Type | Location | Dive site | Price |
| --- | --- | --- | --- |
| | | | |
| Shore Diving( Recommended ) | | | |
| | | | |
| Boat Diving ( Recommended ) | | | |
| | | | |
| PADI Open Water Diver Course | | Nemo/Trbe Gate or Red Pillar | |
Types of Scuba Diving in Andaman and Nicobar Islands
This is our most basic entry-level package, designed for non- swimmers, but still want to experience diving.This program takes 1 hour 30 minutes (max) including the 15 minutes shallow water training that covers the basic hand signals, learning how to use the equipment to breathe etc. This is followed by a 20-30 minute underwater assisted dive.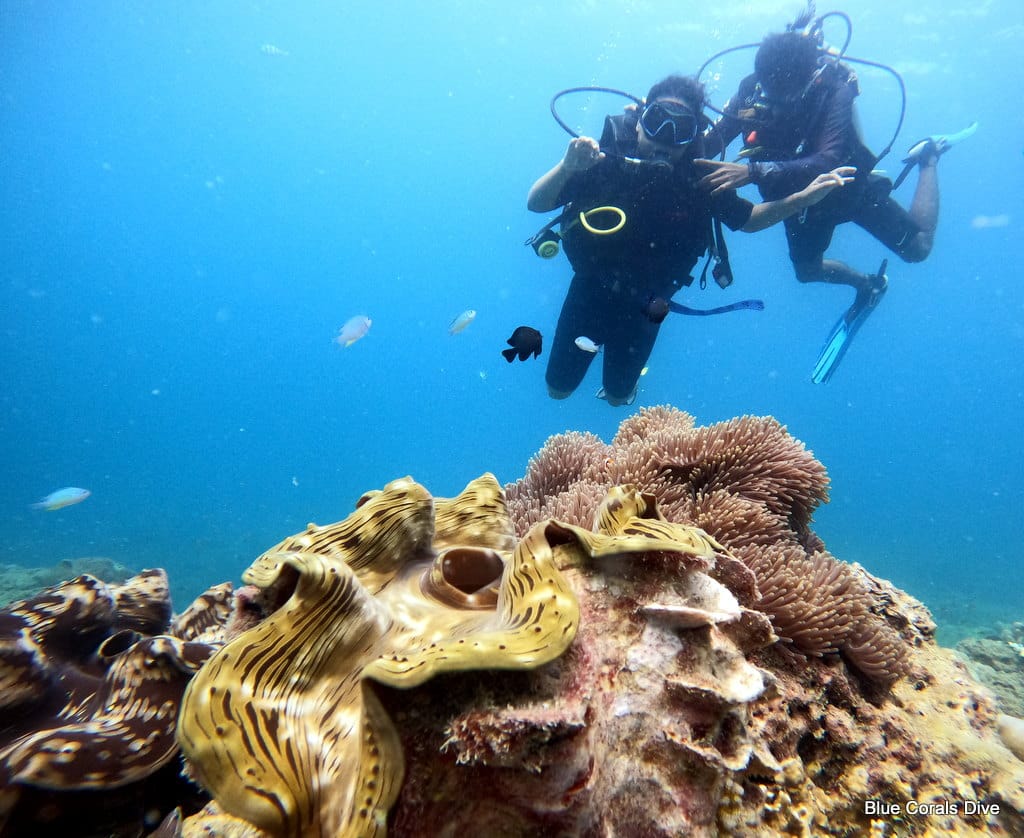 Boat Diving in Andaman is great way to see the marine life, this is an approximately 2-3 hour session, where we take you by boat to a exclusive reef, and conduct this program one-on-one, We try for a minimum of 45 minutes of dive, although that will depend a little on your air consumption.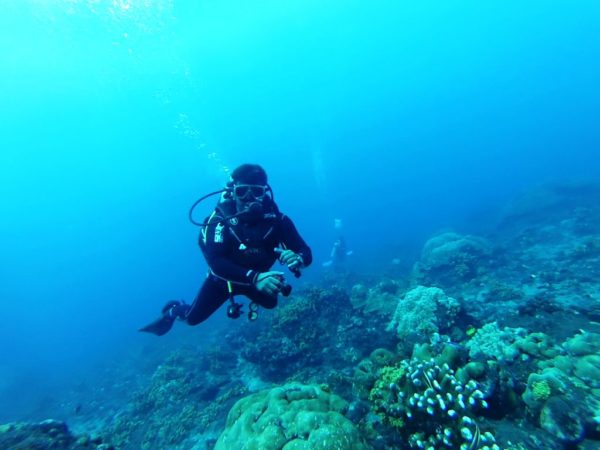 PADI DISCOVER SCUBA DIVING
Have you always wondered what it's like to breathe underwater? If you want to try scuba diving, but not quite ready to take the plunge into a certification course, Discover Scuba Diving is for you. PADI dive shops offer this program either in a pool, off a beach or from a dive boat. 
PADI® Open Water Diver is the first scuba certification level. A highly-trained PADI Instructor will teach you how to scuba dive in a controlling environment. By the end of the course, you'll have the skills and knowledge to dive at home or abroad and be an ambassador for the underwater world.
Varun Kumar Rai
2023-08-18
Went on a weekend trip to Havelock, Nikhil was awsome with the help to arrange all water adventure activities and places to be for all around fun days
Rajindra Valsalan
2023-08-14
Very good service and support from the team. Very passionate knowledgeable. Made a difference to my family holiday plan.
HIMANSHU KADIAN
2023-08-14
Very good experience. Thanks nikhil and his team to provide us a wonderful experience. Entire team is more helpful and understandable. We enjoyed very well and this will be our best memories under water
praveen sharma
2023-08-12
These guys are very good and so cooperative....we had lovely scuba diving experience with them.
Vikram Sridharan
2023-08-08
Had a wonderful time in Andaman with Travel De Andaman. Would highly recommend doing a scuba dive to see the corals.
Nikhil and his mate Saneesh are wonderful coordinators who plans your trip well. They also have scuba diving facility for pretty decent prices. I truly recommend Travel de Andaman to get a better experience in your Andaman trip.
La estancia en el Hotel Lemon Grass en Havelock Island fue simplemente maravillosa. Desde el momento en que llegamos, nos sorprendió la limpieza impecable de la habitación y la comodidad de la cama. Pero lo que realmente hizo que nuestra experiencia fuera especial fue el personal excepcionalmente atento que siempre estuvo dispuesto a ayudarnos con cualquier cosa que necesitábamos. Cada mañana, disfrutamos de un delicioso desayuno preparado por un equipo cálido y amable, lo que sin duda fue el punto culminante de cada día. ¡Recomiendo encarecidamente este hotel para una estancia inolvidable en Havelock Island!
ONE OF THE BEST EXPERIENCE IN HAVELOCK. WATER SPORT WITH THEM IS FANTASTIC
Dive Sites for Scuba Diving in Andaman
• Nemo Reef | Depth: 1-11 m)
This dive site is famous for its easy going conditions and the enormous sea life you got to see. We mostly use this dive site to conduct Try Scuba and open water courses. This very accessible dive site is a real treat for first timers with a great marine life and an enchanting mangrove beach.
To be seen: Parrot fish, pipe fish, bumphead, octopus, sea snake, flathead, moorish idol, damsel fish, all kinds of anemone fish, scribbled file fish, brain corals, sea horses.
• Tribe Gate | Depth: 3 - 15 m
This site  is a great place for learn to dive, fun dive and even do your first ever dive. The dive site is mostly used for training open water diver or try scuba courses, because of the easy going conditions. However do not be put off by this it is still a spectacular dive site in terms of the vibrant sea life and amazing underwater photography opportunities. This area also has high frequency of turtle and bump head parrot fish sightings. This is the most loved dive site for people doing their first boat diving experience. Most of the season the visibility is really good and a good dive is guaranteed.
To be seen: Parrot fish, clown fish, surgeon fish, scribbled file fish, turtles, bum head parrot fish, box fish,Octopus, sting rays, groupers etc.
So we do not really need to guess the type of dive site this is,the wall drops off from a plateau which is only 10 meters deep.this dive site is suitable for open water divers through to advanced divers.The aquatic life here is abundant,small nudibranchs to large napoleon wrasse.There can be some moderate to strong currents  as well.The dive site is challenging for beginner and interesting for experienced diver.It is also suitable for night dive.
To be seen: Manta rays,napoleon wrasse,trevally,snapper,octopuses,scorpion fish,fusiliers,gorgonian coral,sea fan.
• Dixons pinnacle | Depth: 18-40m
We personally believe this is one of the best dive site in and around havelock. A famous dive site named after an instructor on the island. The site is formed from 3 pinnacles. A large array of sea life is found here , as well as large school of fish.All the pinnacles are covered in tube corals and barrel sponges. A moderate to strong current is present most of the time but the abundant sea life certainly makes up for it. The type of  conditions demands good mantal and physical state. The visibility here remain good almost.
To be seen: Manta rays groupers, napoleon wrasse,unicorn fish,anemone fish,shrimps,crabs,turtles,barracudas,giant trevally,tuna,mackerel,bat fish,emperor angel fish,red-toothed trigger fish, school  for snapper, white-tip reef sharks. Blue spotted rays,magnificent anemone,huge barrel sponge, sea snake etc.
• Johnny Gorge | Depth: 25-30m
This site is a small rocky outcrop in the open sea, with a profusion of large pelaguc fish species.The bed of rocky outcrop is surrounded by sand in every direction and this rocky have become an oasis of security and food for both the larger and smaller marine species. This is a world class dive site and often spotted on the surface. This is the only dive site where shark sightings are guaranteed. Most of the people like to have two dives on this particular dive site 
To be seen: white tip reef shark, black tips, mackerels, travally, tuna, eagle ray, napolean wrasse, giant grouper, manta ray, surgeon fish, snapper, barracudas, unicorn fish, moray eels and turtles.
There are several reasons you must travel with us.
About "Travel De Andaman", the thing which grows the most on you is the personal attachment apart from the best services you get. On a professional level, they are very flexible as to accomodate to your requirements. Cheers to the owner Jasmine for all the hard work she does by going out of her way to help the customer. Huge shout out 'Travel De Andaman" for ther services


After a lot of research we found "Travel De Andaman" tour operators and services to be the best. They not only customise the tour package as per your choice but also deliver the top quality service in the most reasonable rates.. I'd definitely recommend Travel De Andaman as the first choice for all traveling to Andaman for a memorable experience..
These guys are the best, if you want to explore the Andamans in a comprehensive manner. They are very honest with their pricing. Jasmine, the proprietor is unbelievable. She gives you tips on every little thing that you might want to do in the Andamans. She has options for all budgets. To put in simple terms these guys are the one stop solution for all your travel and leisure needs in the Andaman Islands.
Frequently asked questions - Scuba Diving in Andaman
1. Do I need to know how to Swim ?
You can experience  scuba diving even if you do not know how to swim. You will always have an Instrutcor  accompanied or a dive master. They will always check your comfort an keep communicating with you throughout the dive.
2. Is Scuba Diving Safe for beginners ?
Scuba Diving is a safe water sports  activity in Andaman.  It is recommended that you have a decent level of fitness like being able to walk for 45 mins without getting tired. All Instructors and dive masters are equipped with PADI certifications.
3.When is a good time to Dive in Andaman?
Andaman offers incredible opportunities for both beginners and certified divers. However, January to May is the best time dive in Andaman. 
4.Minimum age for Scuba divin in Andaman ?
The minimum age group is 12 Years and the maximum age is 50 Years.
5.What time should i report in the dive centre
The usual reporting time is from 6 AM – 12 pM
6.How do i get my pictures and videos after the dive ?
You have to bring your Android phone or a pendrive with minumum free space of 4gb.